How to processed ore?
Some ore needs to be smashed, then the purpose is to increase production, then let's take a look at which ore can be processed with ultrafine pulverizer!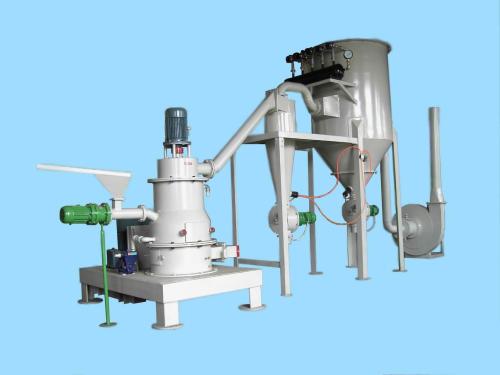 Many ore needs to be used for ultrafine pulverizing machines, such as silicon carbide, alkalibal boron, white corundum, cobalt oxide, alumina, silicon chloride, boron nitride, brown jade, diamond, square album, Dolomite, Kaolin, heavy crystal stone, quartz, talc, cobalt, wollastine, pulverized coal, light calcium carbonate, mica, aluminum soil, magnesium stone, bentonite, garnet, magnesium magnesium, potassium longite, silicon Algae, gypsum, pearl rock, etc. Chemical new materials include flame retardant magnesium hydroxide, aluminum hydroxide, silicone, black and white charcoal, black pesticides, herbicides, pesticides, chloride, catalysts, resins, potassium perchlorate, activated carbon, polyethylene wax, cellulose , Titanium powder, wood powder, bamboo powder, cassava fiber, sulfur. Natural graphite, artificial graphite, etc. These can be pulverized by the airflow ultrafine pulverizer. How to ultrafinely pulverize ore raw materials and chemical raw materials, airflow ultrafine pulverization machine helps your arm's force airflow ultrafine pulverizer is suitable for dry pulverization of various materials in Moh's hardness 9, especially suitable for high hardness, high purity and high value value The shredding of materials. The above materials are within the scope, and the product particle size D97: 2-150 microns are adjustable, the particle shape is good, and the particle size distribution is narrow. Low temperature without medium, especially suitable for thermal sensitivity, low melting point, sugar and volatile material impact pulverized, so the equipment is resistant, and the product is purified. Equipment disassembly and packing is convenient, and the inner wall is smooth without dead angles. The entire system is closed, the dust is less, the noise is low, and the production process is clean and environmentally friendly. The control system uses program control and easy to operate. How to ultrafinely pulverize ore raw materials and chemical raw materials, airflow ultrafine pulverization machine helps you with an arm of airflow ultrafine pulverizing air flow ultrafine pulverizer in the pulverization process is completely closely closed, professional dust remover, no dust External leakage. This is a good device for many factories that need to be retrofitted. This airflow is widely used, in chemical, mining, abrasive, refractory materials, battery materials, metallurgical, building materials, pharmaceuticals, ceramics, feed, new materials, environmental protection and other industries, and various dry powder materials. And plastic granules, etc. are well expressed, and you can fully meet the superfine comminutions of various materials. Delicate adjustable. Yield is adjustable.